Guest Feedback
The past festive season was definitely one for the record books, with the resort boasting phenomenal occupancy. The busy season was also a great one for all our guests who really enjoyed their stay at San Martinho Beach Club Most of our visitors were repeat guests, who can't get enough of paradise.
Cedric Mashamaite, who has been to San Martinho three times and can't wait to come back, had this to say, "I love San Martinho for its awesome proximity to nature, I enjoy afternoon walks along the lagoon while appreciating the beautiful sunsets. Swimming in the lagoon is the best thing ever. I also enjoy that SMBC is well equipped with clean facilities, and super friendly staff."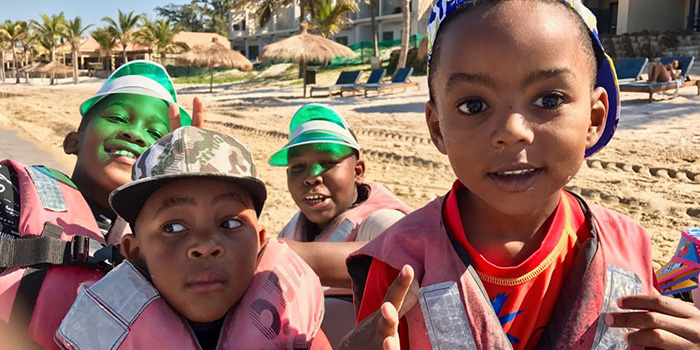 Another guest, Dr Kamushi is a general practitioner (GP) from Polokwane who loves the fact that the resort is an easy drive from his home. He loves taking his family on holiday at the resort. "I love that the resort is right on the lagoon, and the accommodation is perfect for the family. The serenity of San Martinho Beach Club is unbeatable. Plus the staff is very hospitable and the management is great! I have been to this resort 20 times and I will keep coming back!"
Resort Development
Despite the building crew taking a break over the busy season, we were able to carry on with improvements to the resort, and we recently completed the shaded parking for the newly launched beach apartment block.
San Martinho Beach Club also provided some entertainment for the visitors, through locals dancing for guests to welcome them to the resort.
Meanwhile, the new fish market in Bilene is progressing slowly but surely and the 13 million Meticais project is sure to be a wonderful improvement for the locals and visitors to the area.