The Resort:
Situated in Bilene, Mozambique, San Martinho Beach Club™ boasts 1.3 km of pristine private beaches with direct access to the white sandy beaches.
Find out more
Ownership Options:
Various ownership and investment opportunities. Choose from Sectional Title (known as Propiedade Horizontal in Mozambique), Fractional Ownership or Classic Timeshare in well-appointed holiday homes.
Choose the option that suits you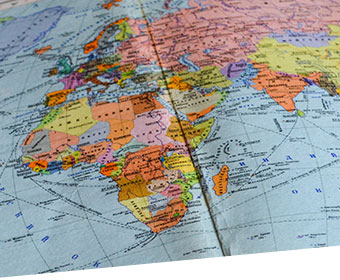 BMP:
Beekman Managed Portfolio (BMP) allows SMBC Owners access to thousands of resorts worldwide via an exchange system as well as the opportunity to earn income from the vacation rental pool.
Enjoy Holidays Worldwide
Come home to paradise by the sea
The sea! The sea! The open sea!
The blue, the fresh, the ever free!
Just north of Maputo lies the beautiful coastal town of Bilene. Boasting a protected natural lagoon surrounded by pearly white beaches and easy access to Mozambique's tropical waters, Bilene's splendour provides a perfect backdrop to the beautiful coastal resort of San Martinho Beach Club™.
Situated on the historical Parque Flores, the Resort is set amidst 43 hectares of lush, tropical gardens and boasts 1.3 km of pristine private beaches. A natural river meanders through the property, ensuring a tranquil yet refreshing ambience.
San Martinho is not just a holiday resort – it's a complete lifestyle investment as unique as each grain of sand on the sun-drenched beaches.
Read more about San Martinho Beach Club™ and why you should consider it as your next holiday destination.
Find Out More About
San Martinho Beach Club™
Investment and Ownership Opportunities
Learn More About The Development