We have great news for those who spend their much-anticipated angling holidays in paradise – San Martinho Beach Club now offers deep sea fishing charters! The resort's skipper is a local fisherman who not only knows where the best spots are but is also an experienced and knowledgeable skipper. If you're a beginner wanting to experience this exciting and rewarding hobby for the first time, you will be learning from the best!
Get plenty of action from Big Game Fish such as Couta, Dorado, Sailfish and Barracuda when you head out to sea, where the size of the specimen caught usually doesn't disappoint. Later in the year, you may even be treated to the sight of whale making their way down south. On the southern side of the lagoon mouth lies Turtle Bay, where leather back turtles breed.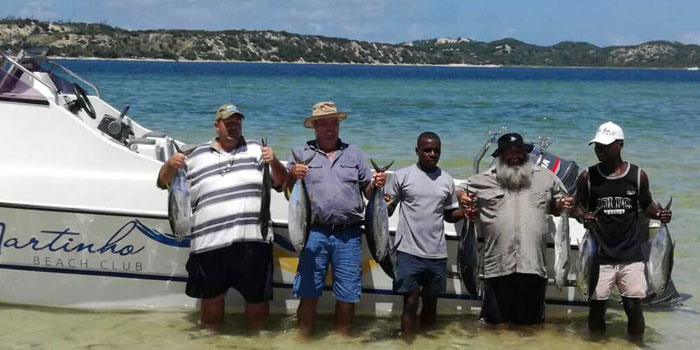 If you prefer a more relaxing day out fishing, try your luck from the shores of Bilene Lagoon, as well as nearby unspoilt freshwater lakes such as Lake Sauce, Lake Gire, Lake Chissura and Lake Pab. More often than not, a scenic 4×4 or quad bike ride is all you need to reach these fishing hotspots.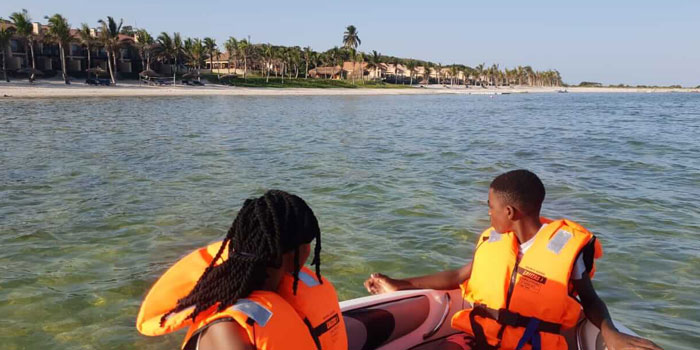 In other development news, San Martinho Beach Club is definitely the crown jewel of Bilene, where visitors make their luxury tropical beach right on the shores of the magnificent waters of the famous lagoon. Guests will soon be spoiled in true tropical beach holiday style with spa treatments right on the beach! The thatched treatment beach spa blends in well with its breathtaking surrounds and guests can look forward to pampering with incomparable views.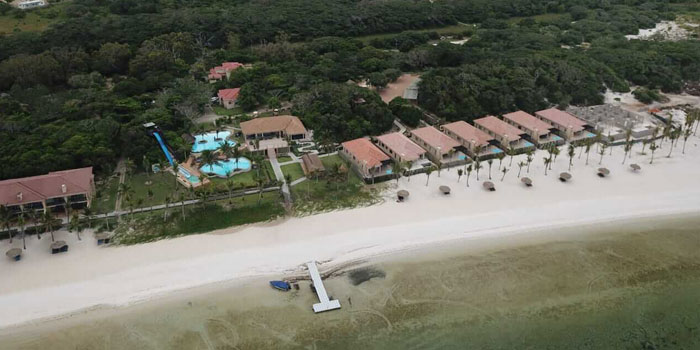 Meanwhile the swimming pool refurb is complete, and already back to its irresistible sparkling glory. Day beds have been added to the viewing deck by the new swimming pool for guests to relax and savour every moment in paradise. The speed slide will also be opening soon and the reception area is also in the process of being upgraded and should be ready in no time.